"We see it in our classrooms and on the evening news: an endless stream of children and teenagers who act with seemingly senseless disregard for themselves and others. But there is another side to this. Dr. Michael Ungar's work with troubled youth has shown him that the behaviours that worry us most as parents, caregivers, police, counsellors and educators, are those that are sometimes a young person's best strategy for survival—in short, what we see as negative and even dangerous behaviour is actually hiding a positive and healthy search for resilience. In this report, Dr. Ungar untangles "problem" behaviours and provides new ways for us to recognize, understand and strengthen hidden resilience".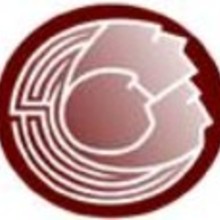 Dalhousie University

Michael Ungar, Ph.D
Associate Professor, School of Social Work, Dalhousie UniversityMichael Ungar, Ph.D., is both a family therapist and a Killam Professor of Social Work at Dalhousie University. He is currently the Network Director of the Children and Youth in Challenging Contexts Network and founder and Co-Director of the Resilience Research Centre that coordinates more than five million dollars in funded research in a dozen countries. That research is focused on resilience among children, youth and families and how they together survive adversity in culturally diverse ways. 
Delinquence or Resilience? Jessica's Story

Resiliency In A Child's Quest For A Powerful Identity

Uncovering Hidden Resilience

Substitution Over Suppression

Strategies for Finding Substitute Behaviours

Performing Resilient Identities
About this course
$20.00

14 lessons

0 hours of video content
$100.00 / year

Individual Learning Membership - Annual

Subscribe Now